Hotel El Convento
Welcome
The San Francisco Convent was founded in the city of León in 1639 by the Reverend Brother Pedro de Zúñiga. It was the first convent in the city.
On 7th September 1829 a government decree was issued which ended the recognition of religious orders, forcing the Franciscan Brothers to leave Nicaragua. In 1830, it was decreed that convent or monastery buildings should be used as educational establishments or for public benefit.
The first school to be opened under this decree was the Lancastrian School, founded on the site of the convent in 1854 by Doctor Gregorio Juárez. Years later, the building was abandoned as funds for maintenance of the school dried up and it became the home of beggars and the homeless. <+>
Rooms
Suite
Master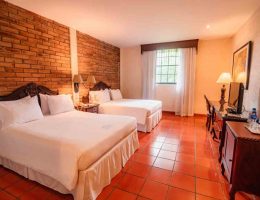 Double
Single
Restaurant
Get to know our restaurant!
We take great care over the flavour and presentation of every dish on International cuiside served in our Restaurante El Victoriano to offer you an exquisite dining experience in the very heart of the city.
Restaurante El Victoriano offers a gourmet cuisine to be enjoyed at lunchtime or at dinner in an intimate atmosphere with excellent service.
Please contact us if you would like to discuss the special arrangements we offer for group bookings.
ROMANTIC DINNER
Duis bibendum, ex ac rutrum pharetra.
DAILY OPEN
Vestibulum consectetur risus.
OUTDOOR CAFE
Vid volutpat nunc. In venenatis metus quis libero mattis
HEALTHY FOOD
Nunc tempus sem id mi tristique.
Dinners & Banquets
Organize your event with us!
On many occasions it is the food which makes an event a success. That is why we have highly trained staff who prepares all the food served at Hotel El Convento. From simple snacks to elegant dinners, each delicious dish receives the same attention to detail, and comes beautifully presented.
We offer a wide range of menus for every kind of event, and are happy to discuss your suggestions should you have a specific dish in mind.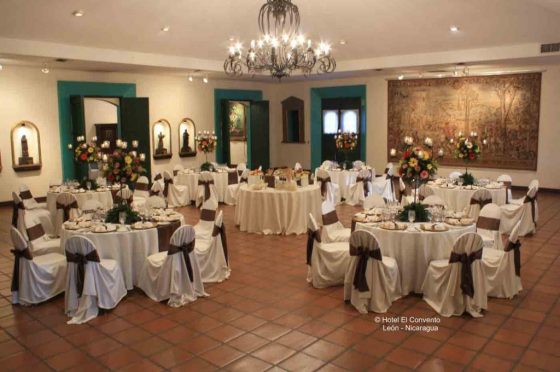 Champagne on us
Every Monday, Tuesday and Wednesday evening, we're offering groups of 10 or more that book an area in our bar a complimentary bottle of Champagne.
Call our reservations team on (027) 8338 145 or simply contact us below.




TripAdvisor

Epoque Hotels

Art Collection Hotels